Want more customers in your business?
Take the guesswork out of who they are so you know exactly how to find them.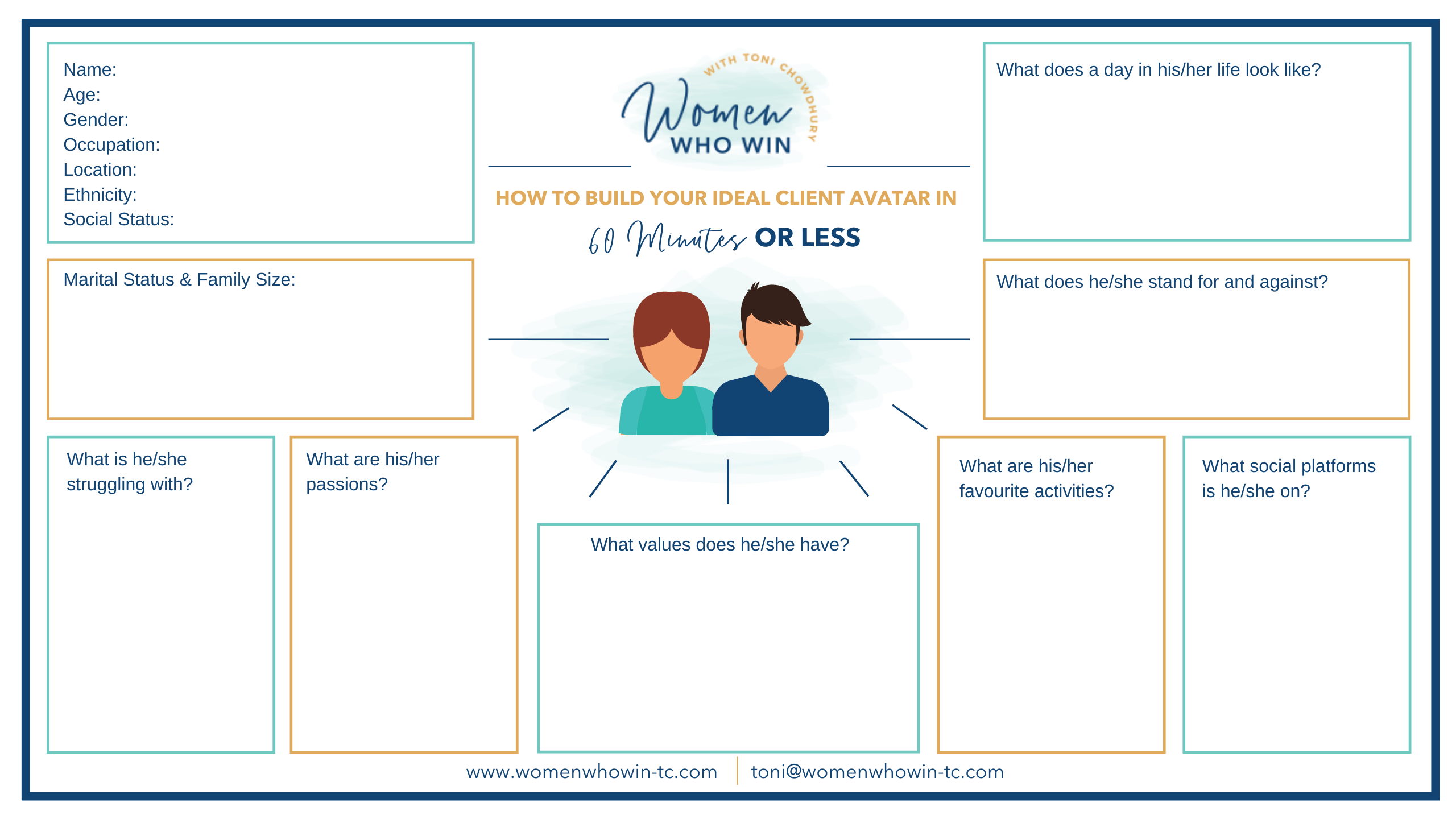 Get the Free Guide and the digital Ideal Client Avatar Canvas that shows you the exact framework you can confidently use to figure out who your ideal clients are so you know where and how to find them and create a message and content that will hook them in.
Download the bundle and get started with attracting your dream clients!
✅  Digital Canvas helps you create proven results for traffic and lead generation
✅  Free Guide walks you through the steps of filling out the Digital Canvas
✅  Expert Advice on how to instantly fix what may not be working for you