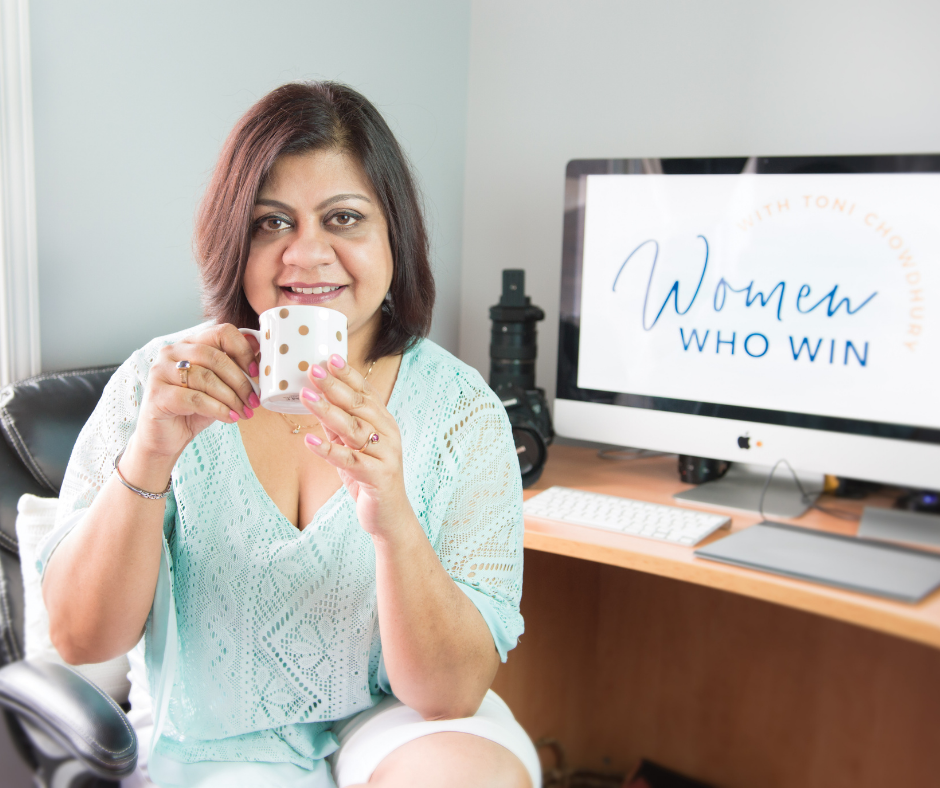 Toni Chowdhury is a business coach based in Montreal.
After working for a Fortune 100 company as an innovation coach and a technical writer for more than 13 years, Toni is getting ready to publish her first book on business idea validation and product-market fit in July 2021.
Toni made the bold decision of leaving an abusive marriage and restarting life as a single mother of a three-year-old in a foreign country. Overnight, she went from a senior exec in a high-tech firm to an assembly-line worker at a factory.
Quickly realizing she would need to earn more than her meagre wages to support her son and herself, she started multiple businesses of her own. After some initial struggle, she turned things around with the help of some phenomenal coaches and doubled her business every year for four years. Now she coaches service-based female entrepreneurs to launch their businesses with the right strategy instead of running after every shiny object they see and helps them find their perfect clients with her Ideal Client Acquisition Trifecta, so they, too, can grow their businesses exponentially.
Here are just a few topics Toni can discuss on stage and in the media:
– Online Marketing
– Branding
– Entrepreneurship
– Market Research
– Productivity
– Business Planning & Strategy
– Design Thinking
– Innovation Methodologies
– Work-Life Balance
– Living and thriving with Mental Health  Challenges
– Mindset and Resilience
– Single Parenting
– Dealing with Challenging Life Transitions
Drop Us a Line
For press and media-related inquiries, please use the Contact button below.