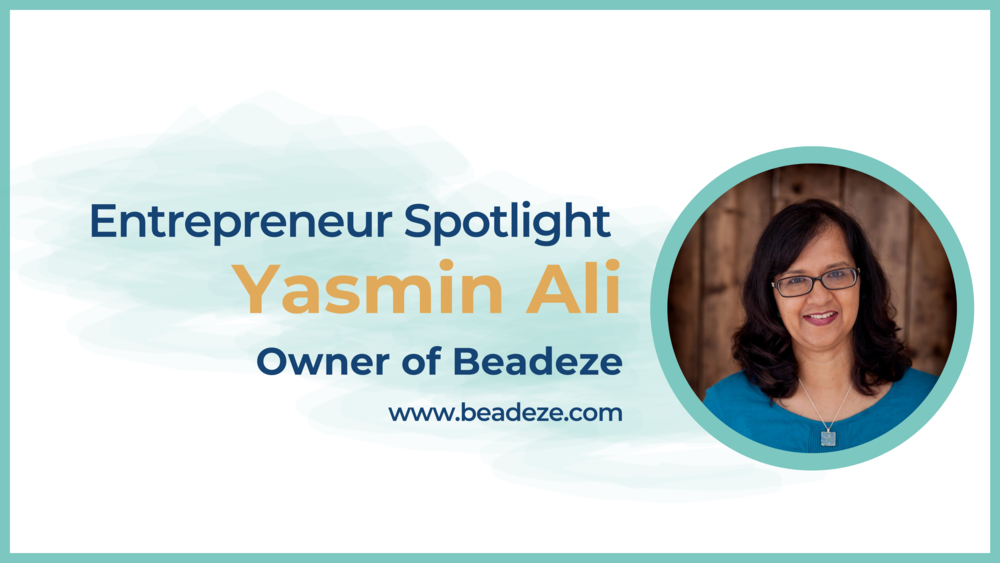 I had the immense pleasure of meeting Yasmin during the last online Holistic Entrepreneurship Summit. Since then, we've chatted several times, and I've always been so impressed by her calm demeanour, her positive attitude towards life, and her amazing creativity. Her creations in polymer clay are beautiful and look like so much fun!
I'm really big on showcasing and supporting the work of women who are truly driven to make a difference in the world, and Yasmin is eager to help busy entrepreneurs find calm and joy through creating beautiful pieces using polymer clay. I wanted to learn a little bit about Yasmin's journey through entrepreneurship and reached out to her for her story. Here it is in her own words:
Hello! I'm Yasmin Ali, a polymer clay artist/specialist based in the UK. I've been in business for seven years. My life didn't start out in business. I've been working since I was 16, putting myself through university while working during the summers. Still lived at home which helped with finances. I'm from Vancouver, Canada and have lived in Jamaica and now here in Bedfordshire.
Working was instilled in me from a young age. I enjoy meeting new people and becoming friends with work colleagues. I've learned a lot of skills while employed – how to communicate effectively, when to stay quiet, when to voice my opinion, getting tasks done efficiently and most importantly, getting along with people. This last one means the work environment is much more pleasant place.
The industries I've worked in include telecommunications, travel, car finance, home care, and a charity. I've been fortunate that in each job, the training has been thorough. This led me to studying for my training qualification. I know firsthand that effective training yields positive results.
When I started my business, it was on a part-time basis alongside my part-time job. Since my kids were born, I've always worked part-time. My priority became them. I wanted to be there as much as possible while still working in roles that utilised my skills.
So, my business is completely different from what I trained in. I started making jewellery from a starter kit, as an activity with the kids. But they tired of it and I didn't! I absolutely loved making new pieces; deciding on designs; trying out new gemstones and beads and wearing them!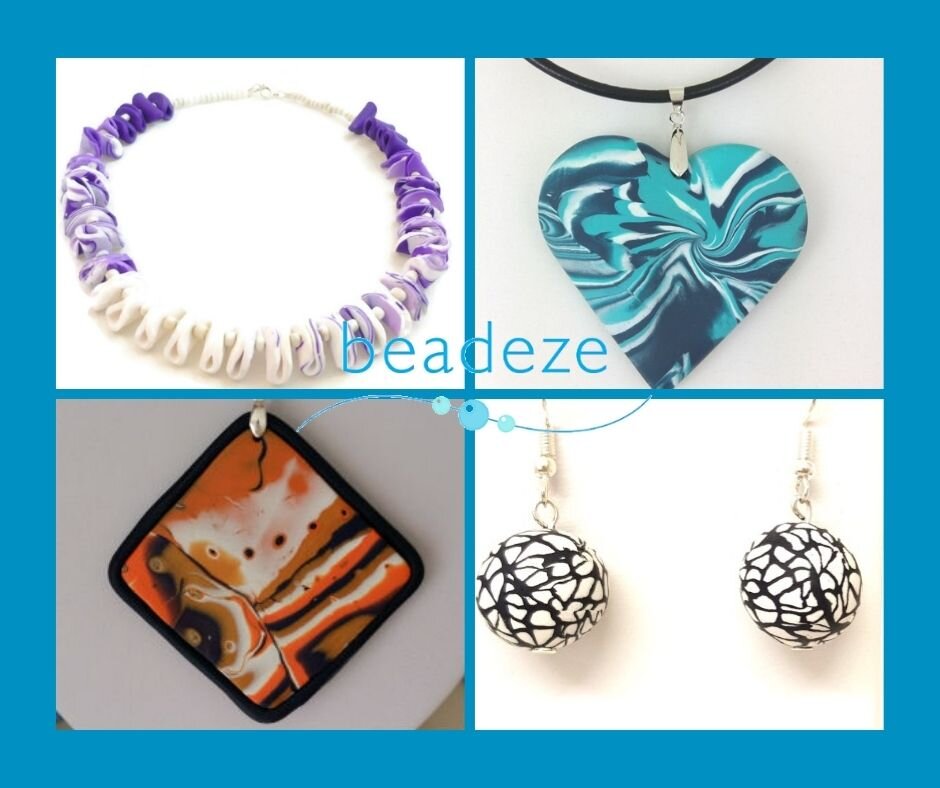 Eventually, I sold pieces to friends and family. At this point, I decided to test the waters into creating a business. I attended a program for female entrepreneurs; joined networking groups and exhibited at many craft fairs.
I discovered polymer clay three years ago at a craft fair and this became my niche. Creating beads from clay became my passion. And I haven't looked back. I now teach women business owners to create with polymer clay and see how they relax and become less stressed. So, my training background, in fact, has been very useful with designing programs and projects.
I never imagined that I would run my own business and now I can't imagine not doing it.
I currently have a monthly membership club where I send a kit and all members meet online via zoom once a month for one hour. Each month has a different theme.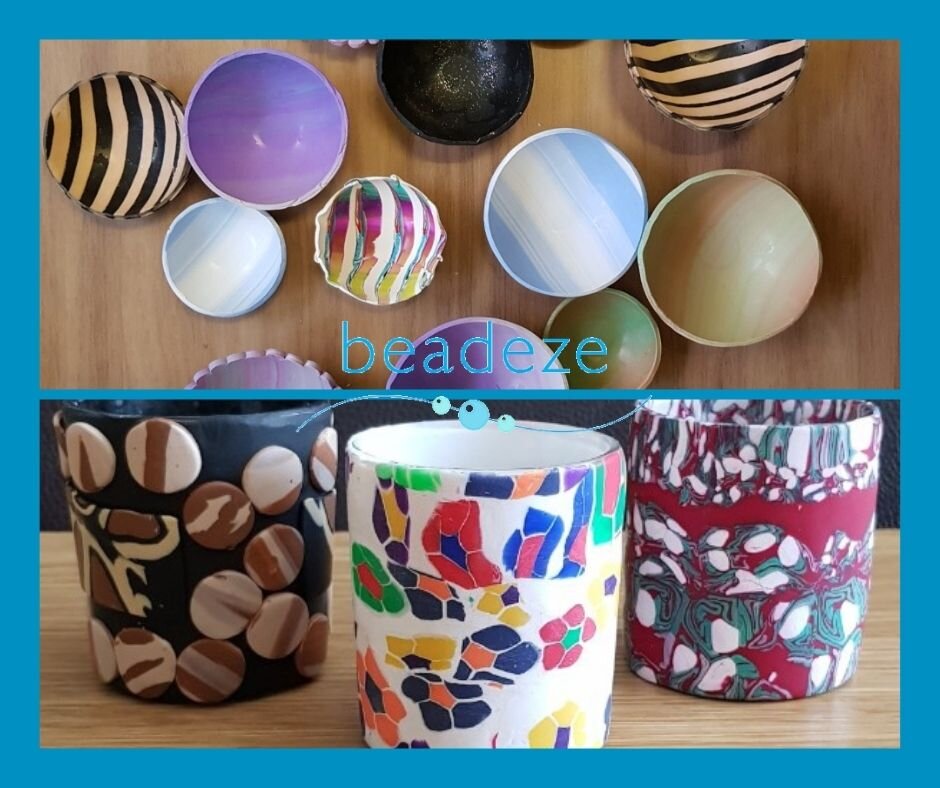 For the remainder of the year, I'm offering a 3 month membership for £99, kit included.
For customers outside of the UK, the price will be £59. I will provide them with a list of materials to purchase as I'm not currently offering international delivery.
---
If you're interested in finding out more about how to work with Yasmin, here are ways you can reach her:
Website: www.beadeze.com
Facebook: @beadezeshop
Instagram: @beadeze