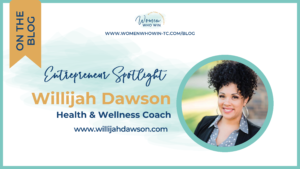 I got to know Willijah Dawson while we were in a training together. And ever since then we've been talking on and off, and it has been nothing short of a pleasure to get to know this incredible woman, a holistic health and wellness coach based out of new york.
Besides having to work in Corporate Finance, she has two businesses on the side – one is her coaching practice and the other is her non-profit.
This is what Willijah has to say about what she does:
So, this is a long one and my favourite subject because of how everything just came full circle. So I do two things. I am a health and wellness coach, holistic wellness, health, and wellness coach and I also have a nonprofit organization. The nonprofit is called the Bee Rose Foundation.

So most of my adult life, I really wanted to go into the medical field. But things didn't work out. I was gonna go to school for nurses. There is this whole story of why it didn't work out. So I put off school about a year or two after that fact, my grandparents started needing a lot of help and care. So I took care of them outside of my 9 to 5 for about 5 to 7 years.
If you'd like to watch the full interview where she shares her very personal and vulnerable stories, please check it out on YouTube.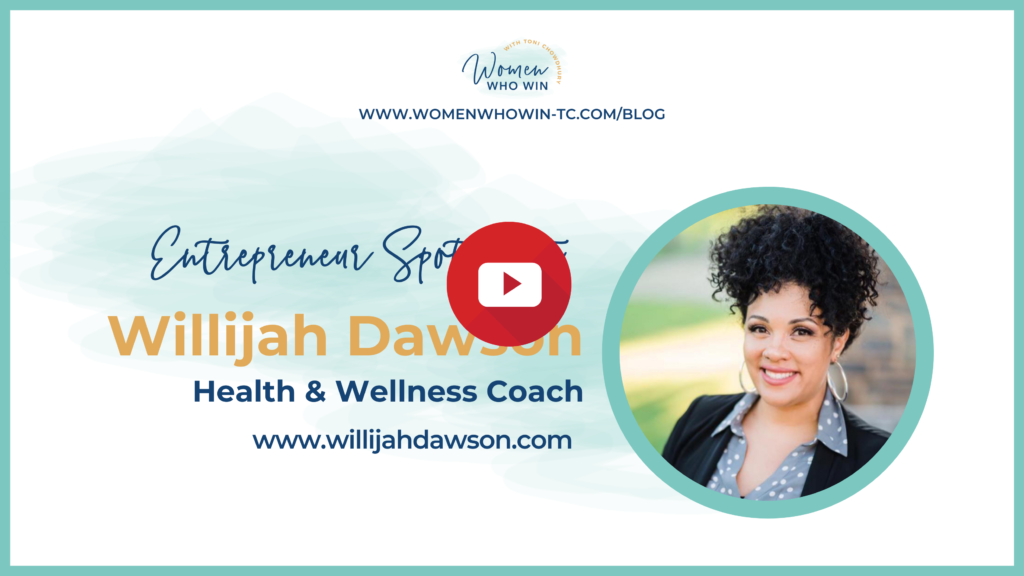 Willijah continued to share the most incredible stories of how she kept putting off her dream but finally remembered a real dream she had as a very young child. That memory changed the trajectory of her business
I wanted to find out from Willijah what exactly she meant by holistic wellness for people that don't understand what that could be.
She explains that we're always trying to lose weight and do different things to be healthier. But we tend to not stay on track with our weight loss goals, for example.
And the reason for that is because they're not caring for all areas of their life. So one of the theories that Integrative Health and Nutrition teaches is that in order to be successful in that area of weight loss, we have to be taking care of everything.
There's that circle of life. You've got your financial aspects of life. You've got your career and relationships and more.
All of that needs to be cared for in order for you to successfully achieve a wellness, financial or whatever other goal it is.
Willijah mentions that she has some very, very exciting projects coming up.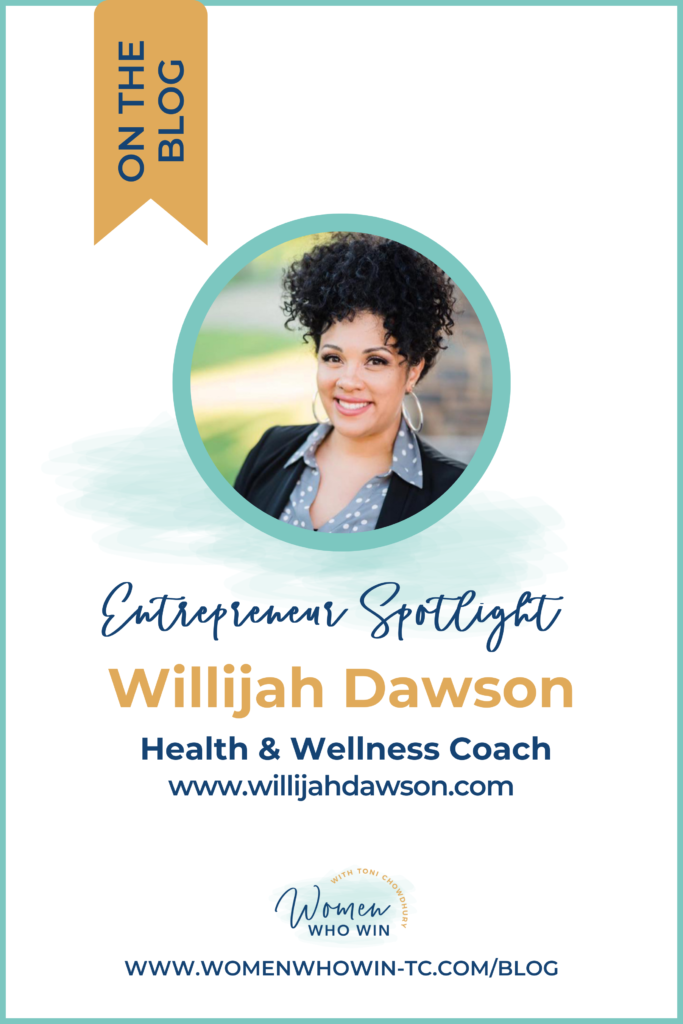 With the nonprofit, she and her sister are doing their first virtual 5k marathon. Just the sound of that is so exciting!
She also has a signature online program for kids that's going to be released later this year. So she's excited about that as well.
During this brief chat, she shared a ton of useful information on mental health and how you can figure out how to tell when you're really stretching yourself too thin and how to see the signs for it.
Having had to deal with my own mental health issues, I found her insights extremely helpful.
You can follow Willijah on her website at www.willijahdawson.com.
You can also follow her on social media:
Facebook: @willijahdawson
Twitter: @willijahdawson
Instagram: @willijahdawson
YouTube Channel: willijahdawson
I hope you show her some love and do let her know you found her through this website! I'd also love to hear what you thought about the immense wisdom she shared through the entire interview!