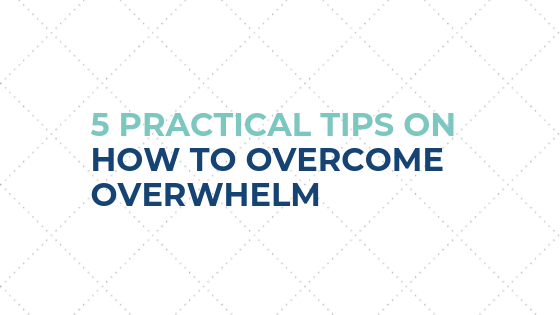 As human beings evolve, problems get more complex. That, and the constant connectivity with digital media, is quite the lethal combination for overwhelm, burnout and depression.
As I speak with more and more people through coaching, workshops, and consulting, I observed a common theme throughout every conversation – people are overwhelmed and they feel they don't have enough time to do what they need or desire. Heck, sometimes even I feel like I need 36 hours in a day!
However, through constant experimentation, research and practising productivity and task management, I've come up with a system that really helps with fighting off overwhelm. I not only use these exact same techniques when I feel overwhelmed, I share these tips and tricks with my clients and they love these hacks.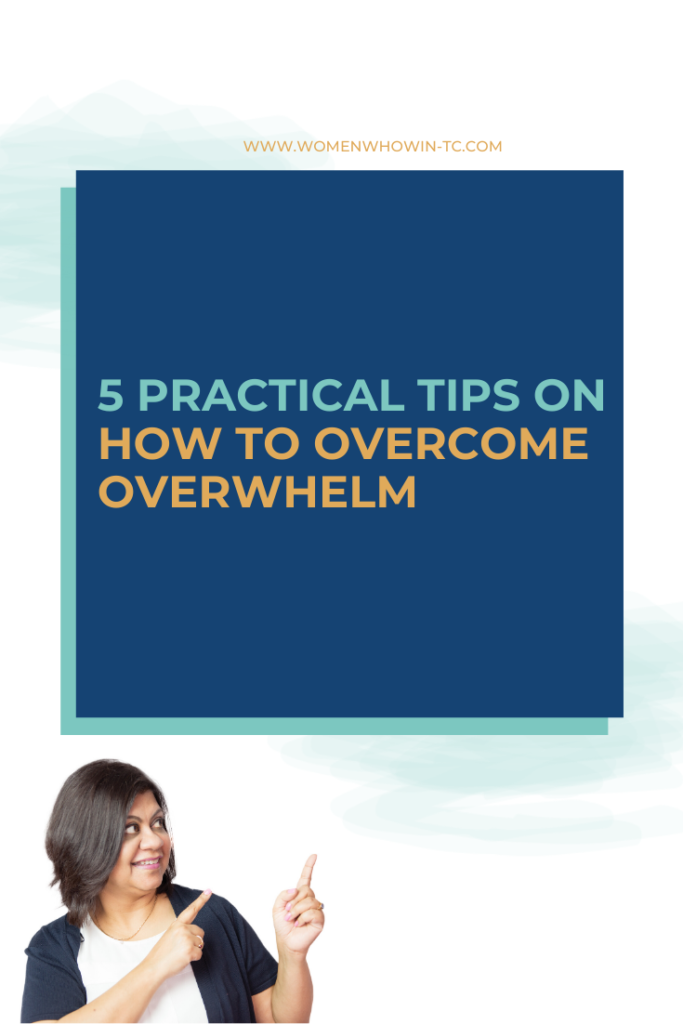 Here are five very practical ways you can combat overwhelm:
1) Step away from it all – give yourself a break
When you're already overwhelmed and you cram your brain with more information, or stress, it really doesn't help. The best thing to do at this time is to step away from whatever it is that's causing you to feel that way and give yourself at least a 10 to 15 minute break.
Sometimes you might require a longer break for maybe a day or two. That depends on how overwhelmed you are feeling. If you feel you're close to burnout, it's better to step away for at least a couple of days. This break gives you a chance to focus on something else and take your attention away from the problem at hand. This also allows you a fresh perspective when you return to the problem. And before you know it, you have a new idea with which to tackle a problem and you feel less anxious, stressed or overwhelmed.
2) Sit down and prioritize what needs your immediate attention
Often times, we lose perspective on what is important and what is urgent. We sometimes start working on the important stuff but ignore the urgent stuff. And when you wake up to the realization that the urgent item needs your immediate attention, you're scrambling in the last minute to get that done. This is a classic recipe for overwhelm and disaster.
If you're someone who takes great pride in their work and don't like to be late for your deadlines or deliver half-baked products or services, then you definitely need to prioritize your work into categories like urgent, important, delegate or eliminate.
3) Work on the urgent items first
This is a no-brainer. If you don't work on the urgent issues that need your attention or intervention, you may end up fighting fires that shouldn't even have started. So, take a good look at the tasks you have on hand and decide on their urgency.
4) Create a Not-to-Do list
After figuring out what's urgent and important, see what's left behind and carefully evaluate what you could delegate or totally eliminate from your list. Eliminating tasks is as important as putting them on your list of things to do. A Not-to-Do list takes the pressure off your mind and kicks overwhelm to the curb.
5) Delegate tasks you don't enjoy
Is it essential that you be the one to take care of all the urgent or important tasks or could you delegate it to someone else? Sometimes delegation is the best solution because it could free you up for more important things.
You could consider keeping the tasks you really love doing or excel at for yourself. The rest can be outsourced or delegated. That would be another huge weight off your shoulders.
If you could use just one tip from this post, which one would it be and why?
Check out my LinkedIn page and make sure you follow it to see all the extra valuable content I share there!